Agilium Reactive
Less knee pain. More life

| | |
| --- | --- |
| Indications | Osteoarthritis |
| User group | adults |
| Applications | Bracing & Support/ (OTS) |
All specifications
Agilium Reactive – for relief and stability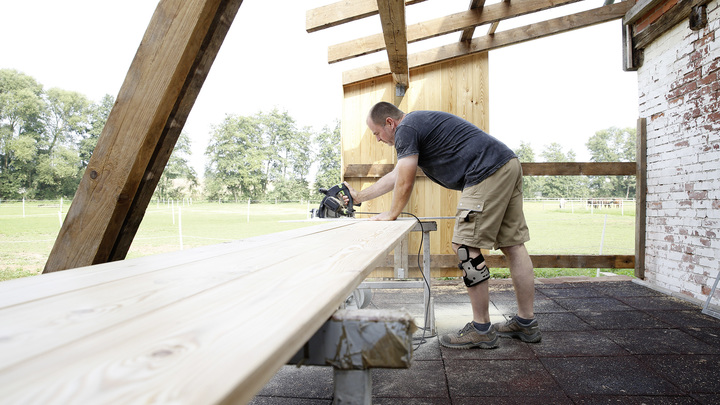 Suitable for everyday use
Thanks to its slim design, the brace can be discreetly worn under everyday clothing – it's hardly visible.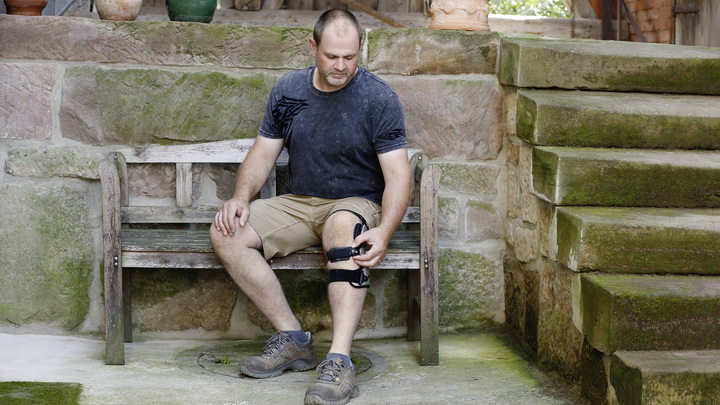 Sit more comfortably at the touch of a button
Do you often experience uncomfortable pressure from the brace when sitting? The Agilium Reactive has a strap that can be loosened at the touch of a button and secured again with a few turns.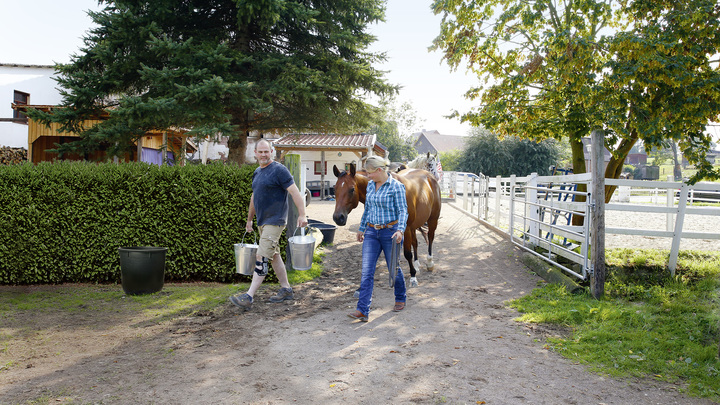 Many knee braces provide pain relief but restrict movement of the knee. The Agilium Reactive uses a lateral hinge design, which places the mechanics of the brace on the outside of the leg. This placement ensures the brace provides direct pain relief without interfering with the opposing leg during your favorite activities.
Dirk with the Agilium Reactive
The Agilium Reactive made it possible for Dirk to continue renovating his historic watermill.
Relief for the knee with osteoarthritis
Do you have joint pain?
The reason is often wear and tear, known as arthrosis in professional circles. This condition often occurs on the knee. Learn more about arthrosis here and read how to manage, relieve and prevent the pain.
Take confident strides towards better leg and knee health. Learn about leg and knee orthoses and discover how these innovative devices can make a world of difference in your mobility and comfort.
| | |
| --- | --- |
| Indications | Osteoarthritis |
| User group | adults |
| Applications | Bracing & Support/ (OTS) |
| Functional principles | other |
| Production | Assembled |
| Material | Aluminium, Plastic, Textile |
| Product type | Knee orthoses, rigid frame |