Michelangelo hand
The Michelangelo hand helps you regain your freedom
The Michelangelo prosthetic hand features a highly natural design that's built on advanced technology.
The Michelangelo prosthetic hand features a highly natural design that's built on advanced technology.
It will give you more ways to move your hand, and make all sorts of everyday tasks easier and more natural. Imagine being able to grasp and hold objects with greater control—and less effort.
| | |
| --- | --- |
| User group | women, men, adults, elderly |
| Product family | Michelangelo Axon Bus |
| Colour | White |
All specifications
Michelangelo – versatile and sophisticated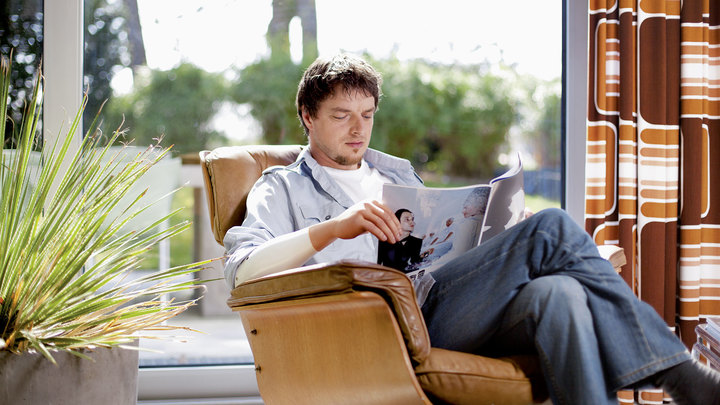 Numerous gripping options
Thanks to the numerous functions of the Michelangelo hand, you have seven different hand positions available to you. Whether you're cooking, turning pages in a book or typing on a keyboard, the Michelangelo hand helps you integrate the required movements so they become a natural part of your everyday life, leisure time and work.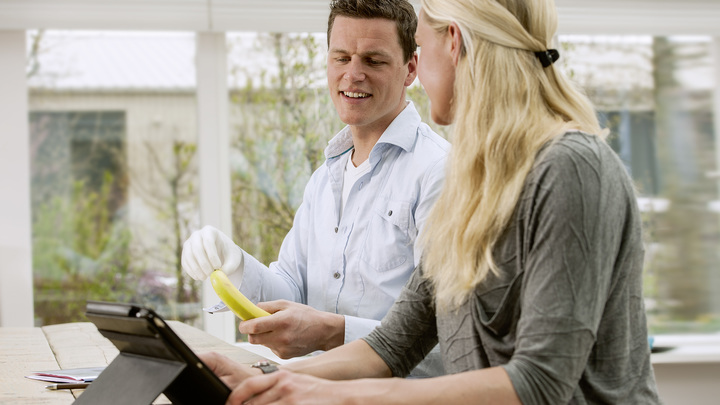 The AxonWrist mechanical wrist can be flexed and extended as well as rotated inwards and outwards. In a flexible mode, the AxonWrist simulates the movement characteristics of a relaxed, natural wrist. Unnatural compensating movements are thereby avoided, promoting a healthy body posture.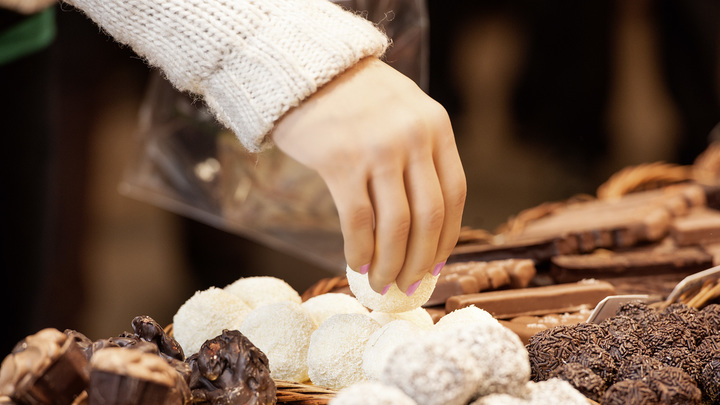 For the product designers and developers, making the appearance and feel of the Michelangelo hand resemble a natural hand as closely as possible posed a special challenge. The fingers are made of both hard and soft materials and based on the human hand in detail. More so than previously available round wrist joints, the flat oval hand adapter adds to the natural appearance. Compatible prosthetic gloves are available in six colour variations.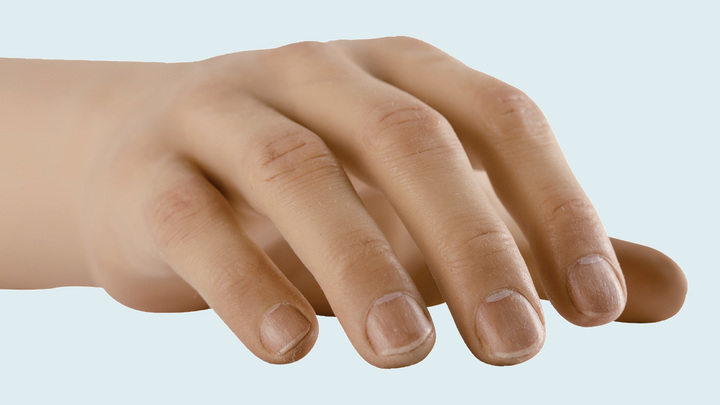 Suitable for everyday use, the prosthetic gloves have a multilayer structure and come in six shades. Coloured fibres on the inside simulate the natural vein structure of the human hand. Lamella integrated into the hand shells lend a natural appearance to the movement of the wrist and thumb. A translucent and a black prosthetic glove are available for those who want to show off their modern prosthesis.
Grasping without thinking twice
Michelangelo hand – Marcus from Austria
Markus shows us how he works. He shares some insights into his family life with the Michelangelo hand prosthesis. He discusses important situations in his life and how he manages with the prosthesis.
Grasping without thinking twice
Aisha is 18 years old and looking forward to getting a job and her own place to live. With the Michelangelo hand, she will be able to lead an active life. Grasping without thinking twice has never been so easy.
Michelangelo hand – Sjaak and his family
Michelangelo hand – Sjaak and his family
Variability and gripping force
Seven different grips
Very few parts of the human body are as complex as our hands. Only the perfect interplay between nerves, sinews, a total of 27 bones, 39 muscles and 36 joints makes it possible for us to carry out everyday activities as a matter of course. One of the greatest challenges faced by medical technology is using prostheses to model as many of these numerous functions as possible. With its seven different gripping possibilities, the Michelangelo hand restores numerous functions of the natural hand. Its gripping force is between 6 and 7 kg. You can adjust and control the force needed to hold a heavy or light object with the Michelangelo hand.
Lateral pinch
With a lateral pinch, also known as a key grip, the thumb moves laterally to the index finger. This allows you to laterally grip flat objects such as paper or credit cards.
Lateral power grip
The thumb moves laterally to the index finger. This allows you to also grip medium-sized objects such as a mobile phone.
Finger abduction/adduction
By spreading and closing the fingers, you can hold flat and thin (< 3 mm) objects such as bank notes.
Tripod pinch
With the so-called pinch grip, the thumb, middle finger and index finger form a three-point support to securely hold small objects such as a pen.
Opposition power grip
The large opening width of the hand allows you to securely hold objects with a larger diameter.
Open palm
With an open palm, a flat hand position is achieved which allows you to carry, for example, a plate or documents quite naturally.
Natural mode
The Michelangelo hand looks very natural in the resting position. In flexible mode, the wrist yields slightly when counter-pressure is applied.
When you relax the muscles, the Michelangelo hand also assumes a natural, relaxed hand position.
The right prosthesis training helps with its practical use
A good fitting doesn't end once a prosthesis has been professionally adjusted. The better you know your new Michelangelo hand, the more efficiently you can use it in everyday life. This is why Ottobock has developed accompanying practical exercises to familiarise you with the prosthetic hand – so you can reap the full benefits of the numerous functions and gripping options of the Michelangelo hand. Ideally, a specially trained therapist will support you as you work through the multi-level training concept. The contents include information on the daily handling of the prosthesis such as charging the battery, care instructions, storage or switching the prosthesis on and off. This is followed by exercises for learning the different grip options. In addition to the training with your therapist, there is also a DVD which allows you to repeat and familiarise yourself with the exercises at home.
| | |
| --- | --- |
| User group | women, men, adults, elderly |
| Product family | Michelangelo Axon Bus |
| Colour | White |
| Product type | AxonTerminal devices |
| | | |
| --- | --- | --- |
| Article number | 8E500=L-M | 8E500=R-M |
| Side | left | right |
| Size | 7 3/4 | 7 3/4 |
| User group | women, men, adults, elderly | women, men, adults, elderly |
| Operating voltage | 11,1 V | 11,1 V |
| Operating temperature | -10 to +60 °C | -10 to +60 °C |
| Opening width | 120 mm | 120 mm |
| Gripping force in opposition mode | 70 N | 70 N |
| Gripping force in neutral mode | 15 N | 15 N |
| Grip speed | 325 mm/sec | 325 mm/sec |
| Weight | 510 g | 510 g |